Search Events & Festivals
Pathfinders Walk
Dec 1, Time: 1 PM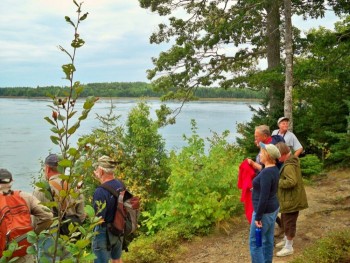 view larger photo
Dale Calder
Location: Take Rt. 1 to Pembroke then take a left onto Rt. 214.  Drive 6 miles and turn right onto Charlotte Rd.  Go 8.4 miles to Headquarters Rd.  Follow signs.
Pathfinders is a group of people that get together Sunday afternoons to walk a variety of terrains such as beaches, woodlands, headlands and walking trails. Generally our hikes take about one to two hours on trails rated from easy to moderate. We do not designate a leader and everyone hikes at their own risk. Hikers at all levels and ages are welcome to join us. All hikes start at 1:00.
Walks may be canceled due to inclement weather. 
Wear appropriate clothing and footwear for the weather and terrain, and consider bringing water and a pick-me-up snack. Also, binoculars or a camera may help you catch a glimpse at wildlife at a safe and respectful distance. 
Moosehorn National Wildlife Preserve-Barring Division, Calis (Easy, 3.4 miles)
For more information:
Jeanne Backhaus
733-2505