Search
Events & Festivals
11th Annual Campobello Fogfest
Aug 2 - 6, Time: Check website (CDN TIME)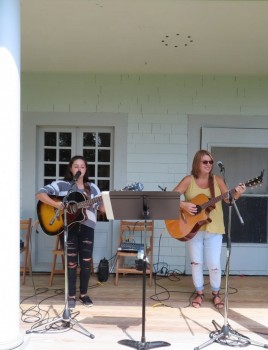 view larger photo
Campobello Fogfest
Location: Campobello Island, Welshpool, New Brunswick; Canada
Campobello Island's Fogfest is an annual music and arts festival held on beautiful Campobello Island in the Bay of Fundy.
Established in 2013 to raise awareness of the island's rich cultural history and tremendous natural beauty, Fog Fest offers a range of music to suit every taste from classical, gospel, and jazz to bluegrass, folk, rock, and country. The fest's venues range from rustic, turn-of-the-century cottages to heritage houses, restaurants, cafes, bars, beaches and parks.
Our headliners have included include some of the best music from Canada's East Coast including Cape Breton's veteran singer-songwriter J.P. Cormier and ECMA winners Jason Haywood and Kendra Gale. We have also enjoyed world renowned classical artists from neighbouring Lubec, Maine's, Summerkeys program. The yearly Opening Ceremony features our youngest and most local performers.
Keep calm, and Fogfest on!
* Please note that entry into Campobello Island (New Brunswick, Canada) from the United States requires your Passport and/or travel documents and any COVID-related requirements.
For more information: