photo: Scott Olson

Contact Information & Directions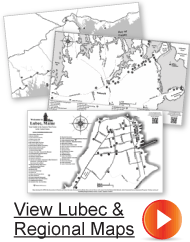 VisitLubecMaine.com
APPLE (The Association to Promote and Protect the Lubec Environment)
PO Box 535
Lubec, ME 04652
If you have questions while you plan your Lubec area vacation, please email us at info@visitlubecmaine.com
If you have questions about your present listing or new listings for your business or an artist, or about submitting your Special or Recurring Events or Exhibits please email us at: events@visitlubecmaine.com
For more information about what is available for advertising choices, please see our Listing and Fee  information.
Every effort has been made to verify the accuracy of data on this website. Any errors are purely accidental and if you wish to point them out, please do so via the email address above. Please contact the business establishment directly to verify rates and other details. APPLE and VisitLubecMaine.com will not be responsible for errors or inaccuracies. All information shown is subject to change.
Lubec is the easternmost point in the continental United States. If you can visualize the map of Maine as the head of a dog looking out to sea, then you can easily find Lubec, which would represent the dog's nose.
Visit our Transportation Services page for specific information.
Click on the map below to find our Maps of the Lubec Region and Coastal Washington & Charlotte Counties