Search Events & Festivals
Campobello Island Seaglass Festival
Sep 13 - 15, Time: 2 PM (CDN TIME)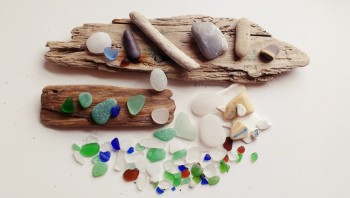 view larger photo
Campobello Island Seaglass Festival
Location: Campobello Island, New Brunswick, Canada
Calling all Beachlovers, Beachcombers, Mermaids, Poets, Seaglass Artisans and Seaglass lovers...
Campobello Island will be hosting the FIRST Annual Seaglass festival!  Three days of fun for all types of Beachcombers - Seaglass Talks, Beach Walks, Crafter's Markets and more.
Discover beautiful Campobello Island, New Brunswick, and its many amazing beaches!
2019 will be a "mini-festival" as they collect ideas and schedules for a full festival in 2020.
Confirmed Guests:
Our favourite The East Coast Mermaid and, perhaps, 
the Sandy Toes Shop
and Glass Roots Inc Canada
Where to stay? www.visitcampobello.com and https://www.visitlubecmaine.com/  have everything you need to know about our area!  
We will be posting more information as it becomes available.
Who loves Seaglass? Please share with friends!
For more information: