Search Events & Festivals
Cobscook Bay State Park Winter Family Fun Day
Feb 8, Time: 10 AM - 3 PM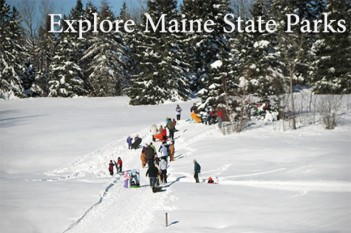 view larger photo
Maine Dept. of Agriculture, Conservation, and Forestry
Location: Cobscook Bay State Park, 4 miles south of Dennysville.
Sponsored by  the Maine Department of Agriculture, Conservation and Forestry.
Come join us at Cobscook Bay State Park for our Winter Family Fun Day! The Ski and Snowshoe Trailer will be on site for free equipment loans! Cross-country skiing, snowshoeing, ice skating, sliding, tote sled rides, are just a few of the activities that you can participate in. Hot lunch and a warming station will be provided!
Park Admission:  $1.50 Ages 12 to 64; Under 12 & Over 65 get in for free!
For more information:
207-726-4412
http://www.maine.gov/cobscookbay