Search
Events & Festivals
Community Art Exhibit
Starts Aug 26, Time: 4 - 6 PM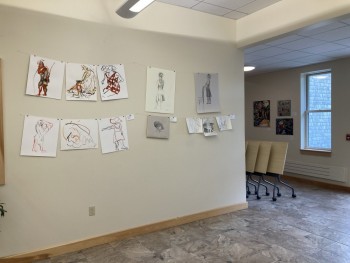 view larger photo
Cobscook Institute
Location: Cobscook Institute, 10 Commissary Point Rd, Trescott
FREE
COMMONS RECEPTION
Submit up to 6 pieces for our Community Art Exhibit!
ALL MEDIAS WELCOME!
Submissions Welcome:  10 am-4 pm, August 9- 11th & 16-18th (Tuesday-Thursday Only)
We invite our Creative Community to join us in a Public Art Show. There is no fee to join this show and 100% of sales go directly to the artist. Each individual may contribute up to 6 pieces that are ready to hang. Drop off is open and in our Lobby. Creatives may bring work in, fill out a form (with title, medium, year made and price) and leave for curation on tables in our lobby. We are accepting work 10 am-4 pm, Monday-Friday August 8th-19th.
The Opening of the Community Art Exhibit will be
Friday, August 26th, 4-6 pm
Pieces will be available for pick-up November 14-17th
For more information:
https://cobscookinstitute.org/classes-events/commuity-art-exhibit-2022?mc_cid=428e40e418&mc_eid=755c32d990
annie@cobscookinstitute.org or (207)-255-1739