Search
Events & Festivals
Drawing the Figure
Jun 7 - 28, Time: 3 - 5 PM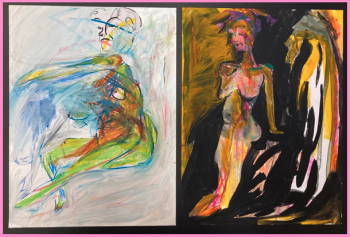 view larger photo
Cobscook Institute
Location: Cobscook Institute, 10 Commissary Point Rd, Trescott
Sliding Scale $0-60*

REGISTER

An art form as old as time... drawing from the human model! Come join us in our Art Studio for a classic series of drawing sessions.
"Believe it or not, I can actually draw."
Jean-Michel Basquiat

Minimal instruction will be provided and artists of all disciplines, media and experience are welcome. Our Project Room has a collection of newsprint, drawing paper, charcoal and pencils, however we also encourage you to bring your own supplies.
*Cobscook Institute's Equity & Access Fund supports sliding scale fees for residents of Passamaquoddy Territory, Charlotte & Washington Counties. Sliding Scale is a pricing model that allows individuals to pay more or less depending on their finances.
For more information:
https://cobscookinstitute.org/classes-events/drawing-the-figure-2022-june?mc_cid=02d15b0e4a&mc_eid=755c32d990