Search
Events & Festivals
Herbalism Saturdays
Sep 3 & 17, Oct 1, Time: 11 AM - 1 PM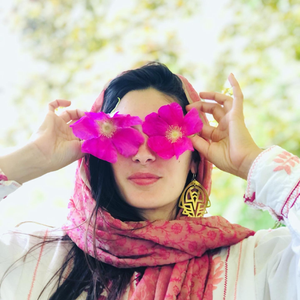 view larger photo
Cobscook Institute
Location: Cobscook Institute, 10 Commissary Point Rd, Trescott
With Bianca Mase (she/her/hers)
Saturdays, 11:00am - 1:00pm
Intro to Tinctures & Wild Crafting: September 3rd
Medicinal Plant Walk: September 17th
Medicinal Mushroom Double Extractions: October 1st
Each Class is Sliding Scale: $0-30* (including $10.00 supplies fee)
*Our Access Fund provides Sliding Scale Pricing to residents of Passamaquoddy Territory, Charlotte & Washington Counties.

Intro to Tinctures & Wild Crafting: September 3rd, 11am - 1pm
Roots, foraging, growing & and medicine making.
An introduction to tincture making and wild crafting. This is a class for families, we will begin with a walk to  identify and harvest some wild roots like Angelica, valerian and comfrey. One plant will be chosen to make a batch of medicine out of and everyone will go home with a pre made tincture. We will talk about how to respectfully and sustainably forage, how these different roots support our health and how we can support the plants as gardeners and medicine makers.
All Ages, Families Welcome!

Medicinal Plant Walk: September 17th, 11am - 1pm
Learn to identify healing plants in your environment, and how you can apply them in your life. We will be walking and talking, exploring and interacting with some familiar plants like comfrey and knotweed, and some less noticed plants like plantain and sheep sorrel. Learn which parts of the plant are used medicinally, how and when to harvest, and the many ways these plants nourish us and support our health.
All Ages, Families Welcome!
Medicinal Mushroom Double Extractions: October 1st, 11am - 1pm
Double extracts are the best way to utilize all the healing properties of medicinal mushrooms and specific healing plants. Some chemical constituents can only be extracted in alcohol and some only in water. Combining these two extracts will give you the most potent and complete medicine you can make. In this class we will be going step by step through the extraction process, so you can feel confident in making one at home. We will be talking about medicinal mushrooms, the methods and ethics of harvesting them in the wild and how they benefit our health.
Adults Only
Bianca Mase is an impassioned herbalist and aromatherapist. She has completed 2 apprenticeship programs with the Boston School of Herbal Studies, where she now teaches. Before this she was a professional clown, sleepover camp counselor, and birthday party entertainer for children. She is merging these two skills, to create fun and educational classes for kids. To teach them about plants but also how to respectfully enjoy and be good caretakers of the earth.
For more information:
https://cobscookinstitute.org/classes-events/herbalism-saturdays-2022-fall?mc_cid=428e40e418&mc_eid=755c32d990