Search
Events & Festivals
Hunt's Photo Adventure: The Bold Coast of Maine, Lubec
Jul 12 - 17, Time: 3 PM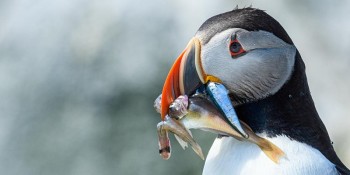 view larger photo
Hunt's Photo Adventure
Location: The Inn on the Wharf, 69 Johnson St, Lubec
Date and time
Tue, Jul 12, 2022, 3:00 PM – Sun, Jul 17, 2022, 11:00 AM EDT
Tucked into the far northeast corner of Maine is the fishing village of Lubec. Once a thriving fishing community, Lubec is now a quiet coastal town surrounded by the remnants of their fishing legacy and the rugged, sprawling Bold Coast. Lubec features West Quoddy Head Lighthouse, rustic fishing harbors, and many photographic opportunities along the coast. We will spend one day observing and photographing the rare Atlantic Puffin offshore on nearby Machias Seal Island.
Regarding Passports: We may go onto Campobello Island in New Brunswick, Canada, if conditions allow. However, at the current time, travel between the United States and Canada is restricted. Please ready your passports in case the ability comes available.
We will maximize our time in the field shooting a multitude of subjects as well as incorporating classroom instruction, critiques, and photographic assignments each day.
Sponsored by Hunt's Photo and Video
For more information:
https://edu.huntsphoto.com/event/hunts-photo-adventure-the-bold-coast-of-maine-lubec/