Search
Events & Festivals
Low Low Tides and Seaweed Symposium
Apr 20 - 22, Time: contact Greenhorns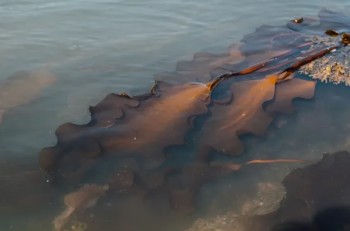 view larger photo
Greenhorns
Location: Smithereen Farm, 12 Little Falls Rd, Pembroke
Harvest overview and guidance by longtime time harvester Kacie Loparto. Join in the water for harvest and drying of wild kelp. RSVP required! 
Kanae Tokunaga, a Japanese researcher of artisanal kelp traditions and economies will present about the high value products and supply chains in different regions of Japan. 
A presentation of the new Maine Seaweed Council 'seaweed wild harvest guidelines' by longtime industry leader Shep Erhart and join for a round table discussion at Reversing Hall.
Exhibition in Motel by Natalie Jeremijenko, and launch of the MycoBuoys with Sue Van Hook! Ritual procession of mycelium (mushroom) floatation we have grown at Smithereen Farm and supported by Seaweed Commons — read the position paper!   A great time to tap into the project team while painting coating on the buoys.
For more information:
https://greenhorns.org/greenhorns-summer-workshops-at-smithereen-farm/