Search
Events & Festivals
Maine Coastal Cleanup in Lubec!
Sep 18 - 24, Time: All Day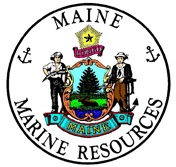 view larger photo
Maine Marine Resources
Location: Lubec and other area beaches
It's Coastal Cleanup's 35th Anniversary!
Many Thanks to each of you for helping to keep our beautiful Lubec waters and the shoreline clean! Be safe and enjoy the beach!
The Maine Coastal Cleanup is organized by the Maine Dept. of Marine Resources and is part of The Ocean Conservancy's International Coastal Clean Up. These cleanups include volunteers of all ages and backgrounds who clean our coastal shoreline and associated waterways of trash. What trash is collected is recorded on forms. This data is then included in the international ocean trash index which is compiled by the Ocean Conservancy.
During the week of September 18 - 24, 2023, Lubec will be participating with its annual Coastal Clean Up. This event is locally sponsored by APPLE, The Association to Promote and Protect the Lubec Environment. To participate, visit the Lubec Memorial Library and sign up at the display table. Pick up a checklist/form to record the kind of trash picked up. Return the checklist/form there, after you have completed a clean up. Also provided are instructions and guidelines, trash bags, gloves, as well as a map to indicate where you will be picking up trash. Collected bagged trash may be deposited in the dumpster next to the Lubec Town Office during Clean Up week. 
The Ocean Conservancy and the Maine Department of Marine Resources have websites offering educational activities for young people, fun facts, as well as other resources about Coastal Clean Up. 
The use of the app "Clean Swell" and going paperless is encouraged by the Ocean Conservancy though not necessary. This is a very easy-to-use free app that anyone can use on a smartphone. This app can be used independently anytime-not just during a Clean Up week.
Your efforts continue to ensure that our coastal waters and habitats remain healthy and trash free!