Search
Events & Festivals
Map & Compass Workshop
Feb 10, Time: 5 - 6:30 PM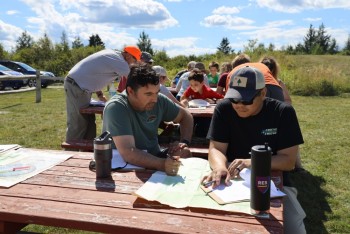 view larger photo
Cobscook Institute
Location: Cobscook Institute, 10 Commissary Point Rd, Trescott
Please join us and Cobscook Institute for a free afternoon of basic map and compass work. During this class, two registered Maine guides will help you understand the information provided on your map, the proper use of your compass, and how to put the two together. You'll learn about magnetic north, true north, and magnetic variation (declination). After covering these fundamentals, you'll get time to practice taking a bearing from the map so that you can make sense of your position and plan a route. This engaging course is a great introduction to outdoor navigation and map reading!
Map and compasses will be available for the workshop.
All programs are subject to cancellation due to inclement weather, updates will be sent to registered participants. Questions? Email cathy@downeastcoastalconservancy.org.
For more information:
https://downeastcoastalconservancy.org/event/map-compass-workshop/