Search
Events & Festivals
Michael Chesley Johnson Plein Air Workshop
Aug 1- 4, Time: 8 AM - Noon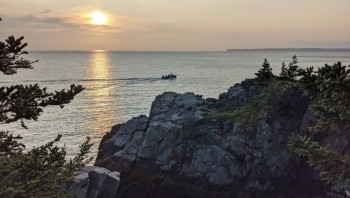 view larger photo
Michael Chesley Johnson
Location: Lubec
For those of you wanting to get away in the heat of the summer to the cool oceanside,
I'm announcing a new plein air painting workshop in Lubec, Maine.  The workshop runs from Monday, August 1, through Thursday, August 4, from 8 am - noon each day. 
Cost of the workshop is only $300.  A $150 non-refundable deposit is required to hold your place.  I'm limiting this workshop to just four participants, so if you are interested, contact me right away! 
This workshop is suitable for all media and all levels.  (If you have not painted before, though, make sure you take at least a one-day class in your chosen medium.  Painting outdoors adds another level of complexity on painting, and you should know how to hold a brush and to mix a color.)   
In the workshop, I will demonstrate plein air painting fundamentals and also help you at your easel in "capturing the moment." 
For more information:
https://www.mchesleyjohnson.com/