Search
Events & Festivals
Outdoor Skills Camp
Jun 26 - 30, Time: 5 Days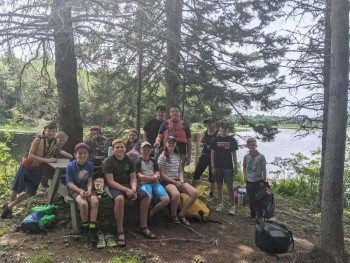 view larger photo
Cobscook Institute
Location: Cobscook Institute, 10 Commissary Point Rd, Trescott
Rising Grades 6 - 8; Sliding Scale - $0 - $300
June 26- 30, 10:00 am - 4:00 pm, optional overnight camp out Thursday night.

Learn and practice basic skills to keep you safe and to have a fun time in the woods and on the water. We will utilize Cobscook Institute's beautiful campus as well as the bounty of nature preserves along Cobscook Bay & The Bold Coast.
Learn basic canoe skills.
Mess around building shelters in the woods.
Visit some of Washington County's amazing wild places.
Hike, hang out on beaches and swim!
Gather wood and learn to build fires, with s'mores of course!
Learn about "Leave No Trace" ethics and techniques.
Build personal camp stoves & survival kits.
For more information:
https://cobscookinstitute.org/classes-events/outdoor-camp?mc_cid=492ded87b6&mc_eid=755c32d990