Search
Events & Festivals
Summerkeys - Photo Master Class
Jul 18 - 20, Time: see website for schedule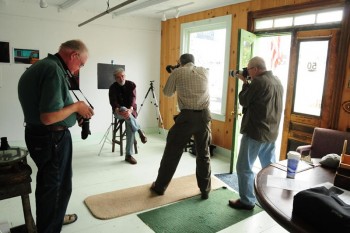 view larger photo
Frank Van Riper
Location: Summerkeys, 4 Bayview Street, Lubec
Internationally acclaimed author, journalist and documentary photographer Frank Van Riper leads Master Classes in which students will "construct, then deconstruct" their photographs during intense, step-by-step instruction both in the studio and on location.  These classes are roughly half the size of our normal week-long workshops and offer a unique opportunity for hands-on instruction from a nationally known photographer and author.  Advanced techniques in portraiture and street photography; landscape and interiors; on- and off-camera flash. Detailed critique after each day's shooting. Enrollment must be approved by director.
A Word From Your Instructor:
This class is geared to students who have completed previous photo workshops and who want to increase their skills in several areas. Students should be conversant with exposure technique and comfortable with basic flash. Lubec offers a wealth of picture opportunities that we will explore together.
Limited enrollment (5 students maximum).
Tuition:  $500
For more information: