Search Events & Festivals
Summerkeys - Cabaret Workshop
Jul 20 - 24, Time: see website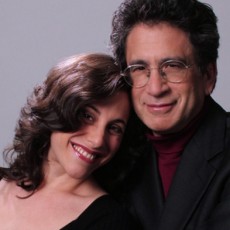 view larger photo
Summerkeys
Location: Summerkeys, 800 Straight Bay Rd, Lubec
Instructor: David Alpher, Jennie Litt


Tuition: $715
Cabaret is an intimate musical art form, in which a performer puts his or her personal stamp on a song through honest exploration of the lyric. Students do not need to know how to read music, nor do they need to have taken voice lessons or studied acting. That said, professionals from other theatrical and musical genres who are interested in exploring the unique art form of cabaret are welcome! The teaching structure of Cabaret would have a group class 5 times per week, the class length to be determined by the number of students who enroll (we want to give each student 15 minutes– ideally 20 minutes– of stage time each session).
Each student will bring, to the classes, sheet music to 5 songs s/he knows well and wants to sing. In an nonthreatening and supportive environment, the student will sing through his/her repertoire, working on interpretation of lyrics; phrasing and musicality; acting/presentation; and making songs his/her own. By midweek, she/he will choose 2-3 songs to prepare for the class show.
The last part of the week will be spent working closely with each student to get those songs up to performance level, as well as devising patter to introduce the songs. There will be a show at the end of each week; those students who take both weeks can participate in both shows.
For more information:
October 1 to June 15:  1-973-316-6220
After June 15:  1-207-733-2316