Search
Events & Festivals
Tea with Eleanor - Starts for the Season!
May 28, Time: 11 AM & 3 PM (ATLANTIC)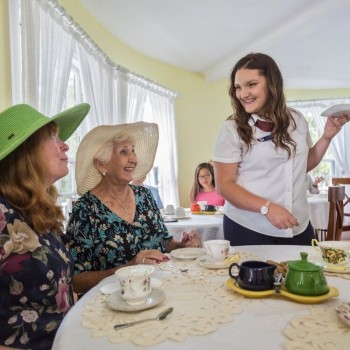 view larger photo
RCIP
Location: Roosevelt Campobello International Park, Campobello Island, CAN
The birds are singing; the earth is warming and so are our tea pots.

We are excited to announce that our Eleanor's Tea program is back for another season starting May 28th, 2022 - opening day!!
We will be offering two free teas this season.  The first Tea will be at 11:00 am Atlantic (10:00 am Eastern) and will be on a first come first serve basis.
The second Tea of the day will be at 3:00 pm Atlantic (2:00 pm Eastern) and can be reserved ahead of time through the link on our website, https://www.rooseveltcampobello.org/what-to-see-and-do
Tickets will also be available at the Visitor Center for any remaining seats.
For more information:
https://www.rooseveltcampobello.org/daily-programs-and-tours