Search
Events & Festivals
The Bold Coast Hike
Sep 17, Time: 9 AM - 3 PM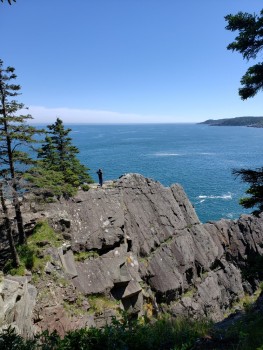 view larger photo
Women for Healthy Rural Living
Location: Cutler Coast Public Reserved Land, Cutler
Absorb the beauty of Cutler's rugged Bold Coast complemented by the dark, mossy forest we'll hike through to get there. We will hike half this trail network, about 5.5 miles, to allow for time for breaks, learning about the unique ecology and geology, and exploration along the shore.
This is an advanced hike due to the distance and uneven terrain. 
Sponsored by Women for Healthy Rural Living.
For more information about the trail network:  https://www.mainetrailfinder.com/trails/trail/cutler-coast-public-reserved-land
For more information: