Search
Events & Festivals
Tide Mill Organic Farm Annual Seedling Sale
May 28 & 29, Time: 10 AM - 2 PM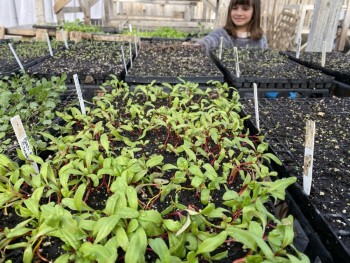 view larger photo
Tide Mill Organic Farm
Location: Whiting Community Center, Whiting
We will be hosting our 22nd Annual Seedling Sale at Whiting Community Center this year. It is an annual tradition that we encourage you to participate in!
 
We will be following social distancing guidelines at the Seedling Sale and encourage people to space their visits appropriately as we will be limited in our serving capacity, especially in the busy mornings.
 
PRE-ORDER 
Assorted Vegetables ~ Flowers, Culinary and Medicinal Herbs
Offering a large selection of certified organic, healthy beginnings for your farm and garden!
If you have a couple to share, please bring cardboard carrying flats.

Seedlings will be available for a few weeks at the Tide Mill Farm Stand Saturdays, 10-2, starting May 30th, 2021

PLEASE WEAR MASKS IF YOU ARE ABLE & STAY SAFE!

Payment can be by card, cash, check, or on our website by purchasing credit in $50.00 amounts.

Thank you for your patience and support!
For more information:
207-733-2551