Search
Events & Festivals
"Working While Black"
Feb 22, Time: 6:30 PM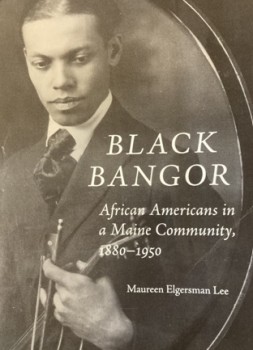 view larger photo
Pembroke Historical Society
Location: Via Zoom
The Pembroke Historical Society's is honored to host a presentation by Dr.Maureen Elgersman Lee for the first Zoom program of 2023.
Professor Lee, an outstanding scholar in the field of African American History, will discuss the highly notable, though often overlooked history of Bangor, Maine's Black community. Reaching its peak in the late 1800s through World War Two, Bangor's African Americans lived what is simultaneously a microcosm of America's history, and a very special local history within Maine. Black Bangorians were descended from the areas early Black population, while many came North from the post-Civil War South, and others emigrated to Bangor from Canada. They established businesses,
organized churches and social societies, attended Bangor's racially integrated schools, entered the professions, performed in orchestras, served in the armed forces, and developed communities in several parts of the city. Never a large part of Bangor's demographic, facing subtle and open discrimination, with a declining population, Black Bangor made and continues to make significant contributions to the life of a small city on the Maine frontier whose importance far exceeds its size. Dr. Elgersman Lee, a native of Ontario Canada,has a long and deep academic record, with degrees in several disciplines from several universities, and as a researcher and professor at several universities. She is currently the Director of early African American Bray School project, a combined endeavor
of The College of William & Mary and Colonial Williamsburg de As Director of the Bray School Lab, Maureen Elgersman Lee guides research and collaboration with university has long and deep experience as a student. She served five years as Director of the Black History Museum, in Richmond, Virginia, is the Mellon Engagement Coordinator for African American Heritage, is editor Faculty Scholar for the African American Collection of the University of Southern Maine. She has had her works published in many leading journals and by leading academic publishers, including her award-winningBlack Bangor: African Americans in a Maine Community, 1880-1950.
For more information: