Search
Events & Festivals
Wreaths Across America Kickoff!
Dec 10, Time: 6:30 - 8 AM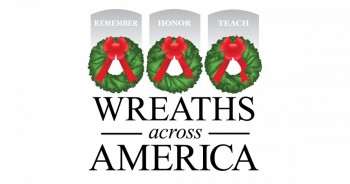 view larger photo
Wreaths Across America
Location: West Quoddy Head Visitor's Center
973 South Lubec Rd, Lubec
Please join us this Saturday, December 10th right before sunrise for the kickoff https://www.wreathsacrossamerica.org
Yes, that's right it starts here right before sunrise. And did know that sunrise is at 6:50 am. If you are up early please, come join us for the Sunrise Service at the lighthouse.
We will be there to support, honor, and to remember, this is a small act that goes a long way.
Arrive early for some hot cocoa, coffee or a muffin or two.
Wreaths Across America will be traveling to Arlington National Cemetery to Remember and Honor our Veterans through the laying of Remembrance Wreaths on the graves our country's fallen heroes and the act of saying the name of each and every veteran aloud.
Wreaths Across America Day, Saturday, December 17, 2022. WAA will arrive at Arlington National Cemetery on this day.
If you happen to see the WAA convoy of trucks, cars, motorcycles give them a big wave, a smile and a cheer!  Salute them if you wish.
For more information:
207-733-2180
https://www.facebook.com/wqhlka/
http://www.wreathsacrossamerica.org/?gclid=EAIaIQobChMIj4vr37bF2gIVBYnICh0zdwFlEAAYASAAEgLwT_D_BwE