Search Events & Festivals
Flea Market at the Old Lubec Grange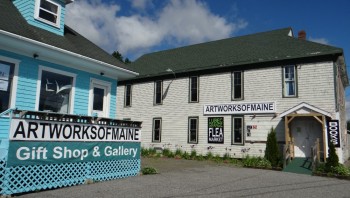 view larger photo
Karen Baldauski
June, July, August, September
(Friday, Saturday)
Location: Corner of Rte. 189 & North Lubec Road, 10 North Lubec Road, Lubec, across from McFadden's GULF station, the only gas station in Lubec.
FLEA MARKET at the old Lubec Grange (follow the ARTWORKSOFMAINE signs)
EVERY Friday & Saturday, 11 am - 2 pm, through Labor Day+
Weekly event offering MANY different kinds of treasures, from the practical to the unexpected "finds". Lots of wonderful things for all!  Don't miss out! Watch notices on various Facebook pages (Lubec Grange Activities, etc) showing photos.
Welcome everyone! 
Check website for CONTRA DANCES schedule.
For more information:
Karen Baldauski, 733-2468, P. O. Box 495, Lubec, ME 04652
Email: artworks@artworksofmaine.com 
Web: artworksofmaine.com