Search
Events & Festivals
Lubec Historical Society - Meetings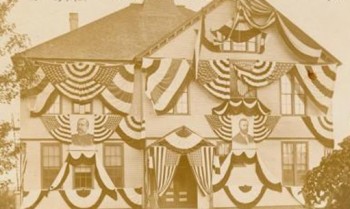 view larger photo
Lubec Historical Society
Every Month
(Wednesday)
Location: Lubec Historical Society Building, 135 Main St., Lubec (May - Sept) and Quoddy Village Apartments, Community Room (Oct - April).
"Looking to the Future and Preserving the Past."
We research, collect, document, record, preserve, and display information about Lubec's people, past events and former businesses.
Our museum has an extensive collection of artifacts from the sardine industry, boat building, farming, military and schools.
Come and join us!! Membership is open to anyone interested in preserving the history of Lubec.
Year round - Meetings are held on the 3rd Wednesday of the month at 5:30 p.m.  
May through September meetings are held at the society's building (135 Main St, Lubec).
October through April meetings are held at the Community Room at Quoddy Village Apartments; 1 Emery Circle (weather permitting).
For more information:
207-733-2994
Email: lubechistoricalsociety@yahoo.com