Search
Events & Festivals
PLAY CROQUET at Roosevelt Cottage Lawn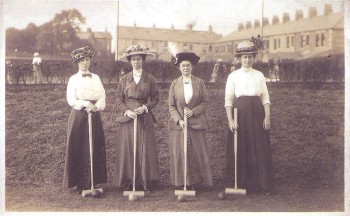 view larger photo
Roosevelt Campobello International Park
June, July, August, September
(Every Day)
Location: Roosevelt Campobello International Park, 459 Route 774, Welshpool, New Brunswick; Canada
Croquet is a sport that involves hitting croquet balls with a mallet through hoops embedded in a grass playing court. 
Play alone or with a group (up to six can play at once).
Play for free! Equipment provided!  (Weather Permitting)
Sign-up at the Roosevelt Park Visitor Centre.  Contact RCIP for times available.
* Please note that entry into Campobello Island (New Brunswick, Canada) from the United States requires your Passport and/or travel documents.
For more information:
506-752-2922
877-851-6663 (toll-free)