Search
Events & Festivals
Senior Social & Bingo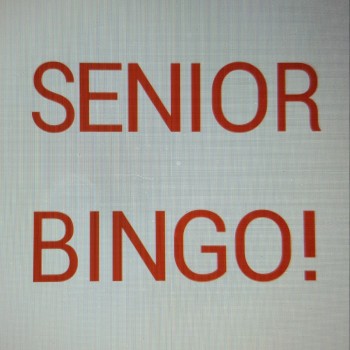 view larger photo
Senior Bingo
Every Month
(Thursday)
Enjoy our Social and free bingo with fellow seniors...good fun & good friendship!
Win fun prizes...all Seniors are welcome!
Cost: Free!  (Donations welcome)
Year-round: Thursdays 12:30 - 2:30 PM (EXCEPT on the 3rd Thursdays when Lubec Women's Club hosts "Senior Social & Bingo".)
Please join us. You may learn something new, meet some different folks in town, or reacquaint yourself.
The Lubec Woman's Club is dedicated to community support. Our motto is "Women working together toward a better world."
We provide scholarships to local students and support a number of programs in the school, library and elsewhere, enabled through several fundraising events each year.
In addition, LWC volunteers staff or assist in a wide variety of other community efforts such as individual benefits, senior bingo and the Bay of Fundy International Marathon.
Our "trademark" is a red apron. The Club is made up of "doers" who enjoy solving problems and devising interesting ways to use scarce resources to address a variety of challenges.
Our Club was established in 1916 and is a volunteer service organization affiliated with both the Maine Federation of Women's Clubs and the international General Federation of Women's Clubs.