Search Events & Festivals
Slow Flow Yoga, Sep 22 to Oct 27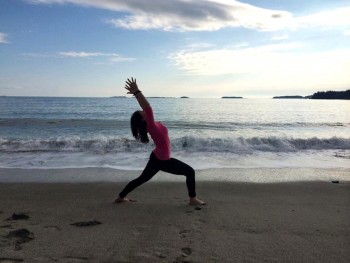 view larger photo
Kyle Winslow
September, October
(Thursday)
Location: Cobscook Community Learning Center, Trescott
Slow Flow Yoga is a blend of Hatha, Vinyasa and Restorative Yoga, designed to gently stretch, strengthen, and relax the body. This 6-week session of classes will focus on gentle alignment, and bringing the shoulders, back, and hips back into balance.
Appropriate for beginners, and those with intermediate yoga experience. Classes are led by Samantha Williams, E-RYT 200/RYT 500. Samantha has practiced yoga for more than a decade, completed over 700 hours of training, and taught over 1,000 hours of yoga classes, workshops, and training sessions.
A series of six classes for $50 per person, drop-ins are welcome at a rate of $12 per class. A sliding scale fee is available upon request.
5:30 PM
For more information:
For more information, please visit our website at www.boldcoastyoga.com or call 207-214-6516.