Search
Events & Festivals
Summerkeys Workshops for Music & Art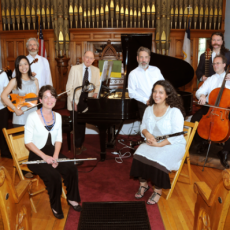 view larger photo
Summerkeys
June, July, August
(Monday, Tuesday, Wednesday, Thursday, Friday)
Location: Summerkeys, 800 Straight Bay Rd Lubec, ME US 04652
Attracting artists and musicians from around the world to work with a very knowledgeable, very friendly and inspiring faculty in the loveliest of settings.
Message from the Director Bruce Potterton:
We used to call it a vacation, but people have been telling us that's inaccurate, lately; saying they end up WORKING too hard to call it that – not because they HAVE to, mind you, but after all, arriving in one of the loveliest pieces of geography one could imagine, where all of life feels just wonderful, and faced with a VERY knowledgeable, very friendly and inspiring faculty, plus hours and hours of reserved practice time, with no job pressure, dishes to wash, or dogs to walk, what would YOU do?
Certainly, no one would say a thing if you just hung out down by the bay, eating lobster all day, but chances are that spark to work your musical butt off might finally ignite! It doesn't matter if you're working on Three Blind Mice, three Chopin Waltzes or Schumann's Three Romances for Clarinet – the time and the space are there for you – your instructors WANT to help – could you resist leaving exhausted?
For more information:
October 1 to June 15:  1-973-316-6220
After June 15:  1-207-733-2316