Search
Events & Festivals
Trescott Historical Society - Meetings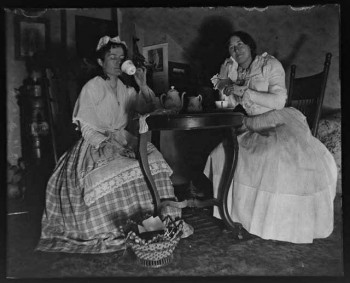 view larger photo
Trescott Historical Society
Every Month
(Wednesday)
Location: Lubec Memorial Library, 55 Water Street, Lubec.
The Society sponsors a variety of activities including public lectures, genealogy exchanges and outings.
We are dedicated to the study and publication of the history of the Township of Trescott, Maine.
Since most of the early settlers and later inhabitants moved from the area for economic reasons, we are interested in receiving and sharing information with descendants of former Trescott, Maine residents.
The Trescott Historical Society is a non-profit organization as well as a Social Club.
Business meetings are brief and the social hour follows.  All meetings are open and free to the public.
Meetings:  Year Round - 2nd Wednesdays 5:30 - 8 pm (NO meetings in August & December)

Our annual picnic is at the West Quoddy Head Park for Paid Members only. The date is set for August 19 beginning at 1:30 with a rain date August 20.
For more information:
Bonnie Healy, President
207-733-5548