photo: Renee Gray
Historical Sites, Museums, and Historical Activities
Cutler, Lubec, Trescott, and Whiting, Maine and Campobello Island, N.B.
Campobello Sightseeing
Island History Tours with pick-ups around Lubec, Step-on-Guide Tours, Hiking Tours
Campobello, N.B., New Brunswick
506-752-1901
Lubec Landmarks; The McCurdy Smokehouse Museum; Mulholland Gallery and Gift Shop
Art gallery rotating exhibits. Museum of last smokehouse.
50 Water Street
Lubec, ME 04652
207-733-2197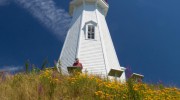 Marine Life Exhibit by Mulholland Lighthouse
Explore the Marine Life Exhibit in the old fishing shed next to the Mulholland Lighthouse.
Campobello, N.B., Canada

Robert S. Peacock Fire Museum
Home of 1865 hand tub "Torrent" & historic fire-fighting equipment
Lubec Fire Station, 40 School Street (same hours as town hall)
Lubec, ME 04652
207-733-2341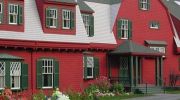 Roosevelt Campobello International Park
Summer home of Franklin D. Roosevelt, gardens, trails, bog & Prince Cafe
Open May 28, 2016 to Oct. 17, 2016
459 Route 774, Welshpool
Campobello, N.B., Canada
506-752-2922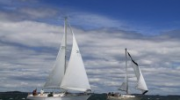 Roosevelt Cup Challenge
Passamaquoddy Yacht Club
P.O. Box 272
Lubec, ME 04652
207-733-4821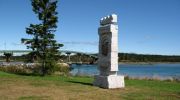 Schoodic International Sculpture Symposium - Lubec Sculpture
Stockford Park on Lower Water Street
Lubec, Maine 04652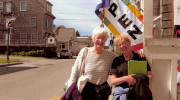 Tours of Lubec and Cobscook
Downloadable audio tours of Lubec history + nature.
Available at the Eastland Motel in Lubec.
Lubec, ME 04652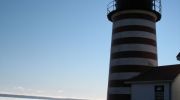 West Quoddy Head Light Keepers' Association
Free Visitor Center, Museum + Art Gallery, Accessible
973 South Lubec Road
Lubec, ME 04652
207-733-2180
Additional Resources
Campobello Public Library & Museum
3 Welshpool St
Campobello, N.B., Welshpool, Canada
Head Harbour Lightstation (aka East Quoddy Head Light)
210 Lighthouse Road
Campobello, N.B., Wilson's Beach, Canada
Lubec Historical Society and Museum
200 Years of History, Free Admission, Handicap Accessible
135 Main Street
Lubec, ME 04652
This art and culture directory is made possible by a grant from the Maine Humanities Council and the Maine Arts Commission.