photo: Harvey Spears
Eco Tours

Cutler, Lubec, Trescott, and Whiting, Maine and Campobello Island, N.B.
Recorded interpretive tours available for rent at the Eastland Motel for $10 each (a refundable deposit is required).  Watch the video on how to rent a tour.
Tours are a sound file provided in MP3 format, with reference map and photos in PDF format plus an email for questions or comments.
ONLINE DOWNLOADS NO LONGER AVAILABLE.    For a description of each tour visit:
Bogs and the Ice Age - Explore how plants and animals have adapted in this nutrient-poor wetland carved out by the last glacier.
Explore the Intertidal Shore - Discover the hardy animals and plants that survive in the hostile intertidal zone environment.
Walking on Water Street - Picture Lubec through its turbulent, roller-coaster history.  Hear the stories of days gone by.
Sightseeing and History of Lubec - Learn the history of Lubec while enjoying its bold and picturesque scenery.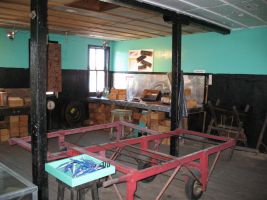 Packing Room
view larger photo
Tours of the historic McCurdy Smokehouse, which, when it closed in 1991, was the last smoked sardine factory in the United States.  50 Water Street  Open 7 days, 10-4, during the summer.  207-733-2197
Explore the Marine Life Exhibit in the old fishing shed next to the Mulholland Lighthouse.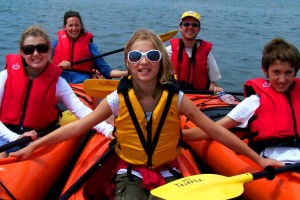 Sunrise Canoe and Kayak
view larger photo
Experience Cobscook bay, Machias bay, and the Great Wass archipelago by sea kayak or canoe the lively St. Croix river!  Half and full day trips led by master Maine guides.  Beginners, families, and large groups welcome.  Since 1996.
168 Main St.
Machias, ME 04654
Local:  (207) 255-3375
Toll Free:  1-877-980-2300
info@sunrisecanoeandkayak.com
Campobello Outdoor Adventures
Welshpool NB
Lubec Dory Works
Lubec ME 04652


Scuba Diving Tours
DiveQuest Exploration - Eastport
Dive Downeast - Jonesport