Schools in Lubec, Maine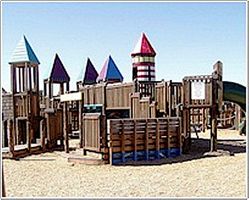 Playground at the school.
view larger photo
Lubec Consolidated School - Preschool through 8th grade
(Maine School Administrative District #19)
Elementary Office: 207-733-5561
44 South Street, Lubec, ME 04652
(Children's Playground Open Year Round)
High School
Students are tuitioned to the school of their choice within 50 miles.
(Eastport, Machias and East Machias)
Superintendent's Office:
207-853-2567
AOS #77 Sunrise County School System
102 High Street, PO Box 190, Eastport ME 04631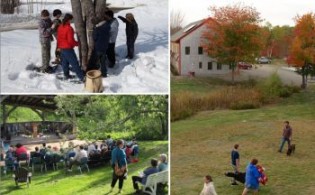 Cobscook Institute
view larger photo
Redefining Rural Education
Cobscook Institute, started in 1999 as Cobscook Community Learning Center, was created to find ways of improving life in the Washington County region. Today, we consist of three mutually supporting divisions with a common purpose.

Transforming Rural Experience in Education®
Cobscook TREE is a collaborative place-based response to the educational challenges that face rural schools, especially those in high-poverty areas.

Cobscook Experiential Programs
Cobscook Experiential Programs offer an exceptional high school curriculum for students from Washington County, as well as shorter intensive opportunities outside of the academic calendar.


Cobscook Center
Cobscook Center offers lodging, dining, meeting and related facilities that act as a hub for community learning and as a venue for educational programs and opportunities, serving a wider constituency.